Item request has been placed!
×
Item request cannot be made.
×
Processing Request
New Books
Sign Up to have any of these lists delivered automatically to your email.
Click Here for a complete list of all new materials.
Don't Know What to Read Next?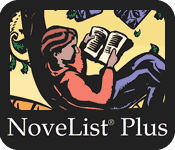 NoveList Plus
The premiere database of reading recommendations.  Search for books by author, title, series or even by plot descriptions.
Todder Storytime!
Baby Storytime!
Play Café!
Homeschool ART!
Zumbini with Miss. Cassie!
Lego Club
Zumbini at Night!
Sit & Stitch!
Fire Safety!
Halloween Safety Fun & Trick or Treating!
Santa Visits Richmond!!
Books for Babies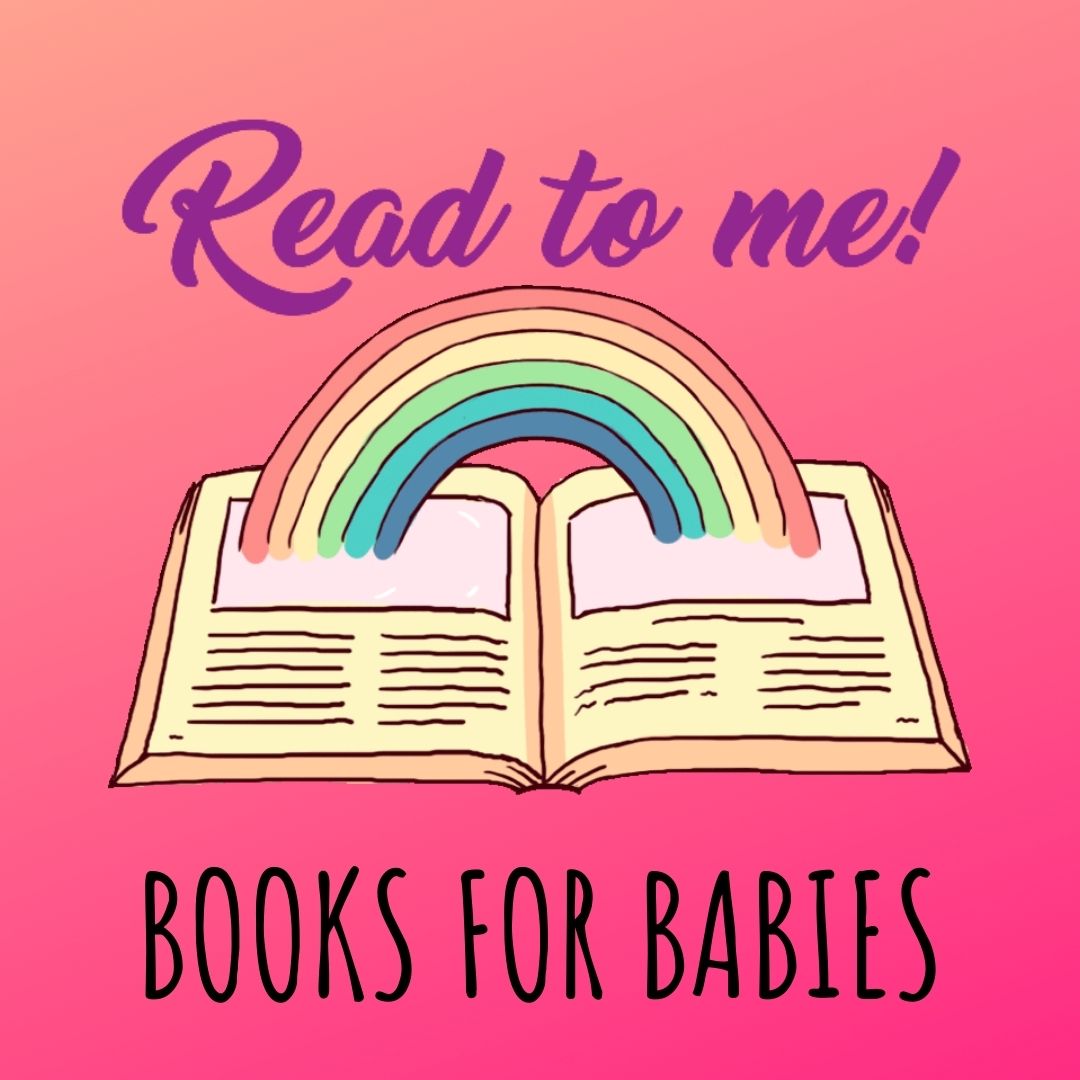 "Books for Babies" was established in our community by the Woman Educator Service Organization (formerly Delta Kappa Gamma) to promote earlier reading to newborns and infants, based on the scholarship indicating that earlier exposure to books and reading leads to profound lifelong education outcomes. At our request, and with their kind permission, we relaunched their program in April 2021 to also promote earlier enrollment in Dolly Parton's Imagination Library.
The program provides every child born at United Memorial Medical Center (or anywhere in Genesee County, by request at the library) with a tote bag containing:
A new, age-appropriate board book (Margaret Wise Brown's Goodnight Moon at this time)
A nursing bib with the Read to Me graphic, so that any caregiver might see the bib and begin reading books to babies earlier than otherwise
A handout giving simple early literacy guidelines and milestones, pointers for new parents to other early literacy resources, and free registration instructions for Dolly Parton's Imagination Library
"Books for Babies" is generously supported by the Kiwanis Club of Batavia. 
https://www.bataviakiwanis.org/.
The GIFT Program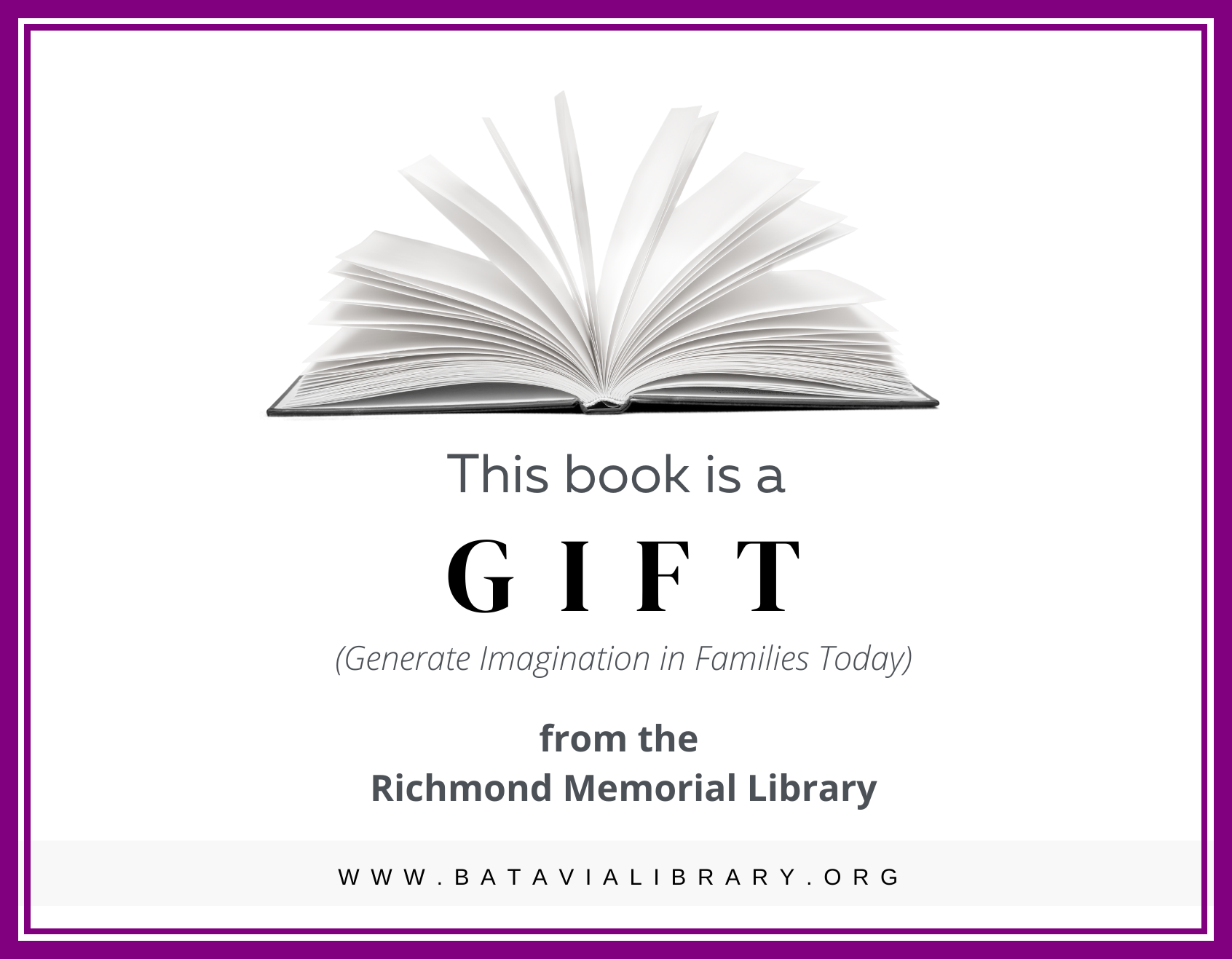 Did you know that the presence of books in a home has a greater influence on a child's lifelong learning outcomes than their parents' income, nationality, or level of education?  Having as few as 20 books in the home has a significant impact on propelling a child to higher lifelong education levels and earnings, potentially breaking the cycle of intergenerational poverty -- and the more books you add, the greater the benefit!
The Library G.I.F.T. Program (Generate Imagination in Families Today) is dedicated to making new or gently used books available to children and their families in our area, and to raising awareness of the lifelong benefits of early childhood literacy.  Bright boxes and shelves of GIFT books are located at agencies and businesses in Batavia.  Children can take a book from the shelf to bring home, read, and keep!
Want to donate?
Donate new or gently used children's books in the purple crates at the Richmond Memorial Lobby.
Want to volunteer?
Contact the Youth Services team at 585-343-9550 x 4.
---
GIFT PROGRAM LOCATIONS:
Agri-Business Child Development (ABCD)
Golden Coin 582 E Main Street
Free Little Library: Trumbull Parkway
Free Little Library: Swan Street
Free Little Library: Montclair Avenue
YWCA  301 North Street 
All Babies Cherished 445 Ellicott Street 
GCASA Recovery Station :5256 Clinton Street Road
GCASA Child Watch : 14 Harvester Avenue
Glow YMCA : 209 E Main Street
Three Little Birds Pediatrics : 301 North Street
Dolly Parton Imagination Library

The Dolly Parton Imagination Library (DPIL) is a 60 volume set of books sent to children, in their homes, one book per month from birth to age 5, to keep, for free!  The DPIL initiative is funded by the Richmond Memorial Library for residents of the Batavia City School District, and by independent local funders coordinated by the Richter Family Foundation in other parts of Genesee County.  Click here to register a child or to see if DPIL is available in your area; or contact the Richter Family Foundation at  richterfamilyfoundation@hotmail.com to support the initiative in other parts of Genesee County.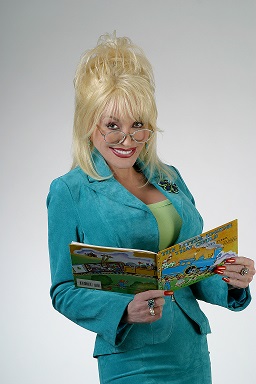 We support!
"We believe in the We Need Diverse Books movement and support their efforts to produce changes in the children's publishing industry.  We support the movement's definition of diversity: We recognize all diverse experiences, including (but not limited to) LGBTQIA, Native, people of color, gender diversity, people with disabilities, and ethnic, cultural, and religious minorities." http://www.diversebooks.org 
Children's/Young Adult Book/Movie Drive!
Thanksgiving Food Drive!
Hats, Mittens & New Book Drive!